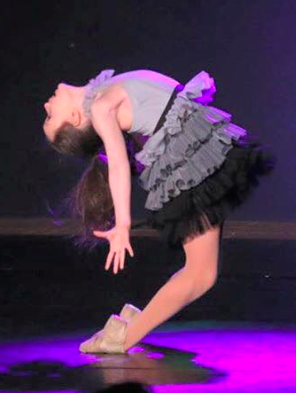 Various Classes
Our Classes include ages 18 month- Adult!
We currently offer Tap, Jazz, Musical Theatre, Hip Hop, Super Stretch, Leaps and Turns, Ballet, Pointe, Pre Pointe, Lyrical, Creative Movement and Competitive Dancing!
Multiple Teachers
We currently have many Teachers that come from various parts of the world!! We also bring in Master Teachers, who are some of the best in the industry!!
Meet our in House Staff
Our in House Staff is dedicated to making sure your dance experience is the best it can be!! We focus on having fun, while teaching your child the technique and passion that come with dancing!
Cari Jaeger
Owner, Director, Teacher
Miss Cari has been teaching for over 19 years in the Manitowoc area.  Her dance choreography has won numerous awards.  Miss Cari has expertise in many dance forms, and also studied Exercise Science at Lakeland University in Sheboygan, WI.  This allows her to understand how the body works making the dance experience not only fun, but safe! On top of running the studio, she also adjudicates for multiple dance competitions, and travels to teach other studios across the nation.  She is certified in Y.P.A.D (Youth Protection Advocates in Dance) meaning she keeps up with coursework to make sure everything is a safe, and happy learning environment.
Stacy Wilker
Teacher
Miss Stacy began dancing at the age of 4 with Stillman School of Dance in Oshkosh and danced for 17 years in ballet, jazz, and tap. After college and many years of teaching young children at Valders Elementary School, Miss Stacy came to the studio as a dance mom. One year of watching was enough to spark her desire to dance again and she quickly joined the adult dance class and was hired on as a teacher! With her expertise as a 4k teacher, and dance knowledge she is a perfect addition to our studio!
Dayna Jaeger
Substitute/Master of All Trades
Miss Dayna has been dancing since age 2, and is also currently a high school math teacher!! She has over 22 years of experience in dance and teaching!
Cassie Kaderabeck
Teacher
Miss Cassie's jazz and hip hop contribute to our studio!! She has had many dance years training under Kristine Bremer in Manitowoc, and currently is the Poms coach at Roncalli High School
Kasey Hadler
Teacher/Substitute
Miss Kasey has joined in our staff yet once again! (Even though she never really left it!) she started dancing at the age of 2 and started teaching in 2010 She went off to college but still has continued filling in when needed. Where will she be seen at the studio? We keep that a mystery for now!
Megan Gass
Teacher
Miss Megan started dancing at age 2 under the instruction of Miss Cari and has not looked back!! She currently heads up our summer program and choreographs for our competition team!
Mr. Shane
Tumbling Coach
Mr Shane has been quoted as an amazing motivational tumbler. He has gotten children to get some major tumbles in a span of a couple weeks and safely. He uses correct spotting, proper equipment, and the kids love him! Shane can easily do on command what we ask him to from back flips, to custom shirts and bumper stickers. Shane is an asset to the studio who seriously has our kids growing leaps and bounds, or cartwheels and aerials . Mr. Shane's class is truly one tumbling class you do NOT want to miss out on!
Allie Glaser
Teacher/Competition Team
Allie Glaser is an emerging performer, instructor, and choreographer located in Central Wisconsin. She is currently a Dance Major and Arts Management Minor at the University of Wisconsin-Stevens Point. In addition to being a student, Glaser is a guest choreographer and instructor for studios throughout Wisconsin, winning three best choreography awards within the past two seasons. She has over 16 years of training in ballet, pointe, jazz, tap, hip-hop, lyrical, contemporary, modern, musical theatre, pilates, pom, and kickline. Competing across the nation, Glaser is a four time state champion and two time national champion with the Little Chute Varsity Dance Team. Additionally, Glaser has received several first place finishes at nationally recognized competitions. She was also crowned the 2016 Miss Dance Master of Wisconsin, where she traveled to conventions across the state speaking on behalf of The Dance Masters of Wisconsin Organization, also receiving scholarships to CNADM, DMW, and DanceWerks. As she continued her training to the collegiate level, Glaser has had the privilege to study under and be featured in choreography by Joan Karlen, Michael Estanich, Jeannie Hill, and Pamela Luedtke. She has also been cast as an understudy in works by Eddie Ocampo and Nick Pupillo. Currently, she is a member of the National Dance Education Organization (NDEO) and works as the Public Relations Officer for the UW-Stevens Point NDEO Student Chapter. In 2019, she was inducted into the National Honor Society for Dance Arts for her outstanding artistic merit, leadership, and academic achievements. In October of 2018 Glaser traveled to San Diego to present research at the NDEO Conference with eight of her peers. Glaser's true love and goal is to continue to share her knowledge and passion for dance with others.
Bios soon for:
Sam Gretz  and Maureen Stern
Meet our Office
Our office staff is some of the friendliest around!! They are committed to making parents and students feel comfortable and have fun!!  Our office currently includes Crystal Klosinski, Jennifer Krall, Amanda Reis, Mary McLean, and Bobbi Jo Johnson, These ladies make the dance year run smooth!
We also employ many master teachers! Some of which have worked with Beyonce, Brian Friedman, Macy Grey, Natasha Bedingfeild, Lady Gaga, Tremaine Dance conventions, The Phoenix Suns, Abby Lee's Dance Academy, Various Broadway Credits, The show the World's Best on CBS, and Dupree Dance Convention
Bios soon for:
Kobi Rozenfeld, Megan Way, Joey Hernandez, Patrick Burns, Jenna Burns, Addison Holmes, Terril Mitchell, Allie Glaser, Winkee Krick, Thommie Retter, and Kristine Bremer-Stohs
These teachers stop in in house learning, and choreography, from some very profound people in the dance community. Their Credits include some major acts, and we are lucky they stop in by us! One of the only studios in our area to do this! It is a unique opportunity for all involved!